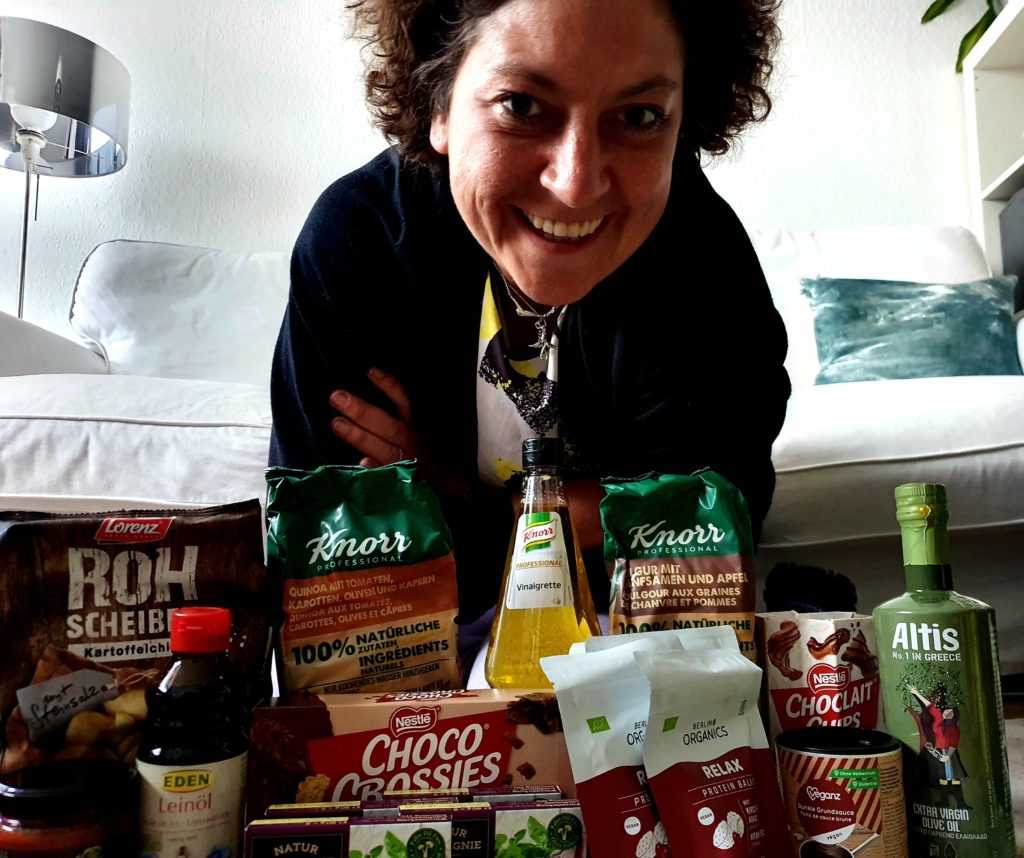 Meine Facebooktimeline spuckt fast nur noch Schrott aus. Fast! Letzte Woche war da plötzlich die Anzeige von Motatos, die verkaufen gerettete Lebensmittel. Genau mein Ding, nachdem ich vor einigen Jahren schon den Beitrag über Deutschlands ersten Reste-Supermarkt The Good Food veröffentlicht habe. Shopping- und gleichzeitig spargeil wie ich bin, habe ich eine fette Bestellung aufgegeben: Bio Relax Snack Balls, Choclait Chips, Rohscheiben Steinsalz (lecker Chips, omnomnom), Choco Crossies, Bulgur mit Hanfsamen und Apfel, Bio dunkle Grundsauce, Quinoa mit Oliven, Kapern, Karotten und Tomaten, Extra Virgin Olivenöl, Zitrus Vinaigrette, Bio Leinöl, Tomatensoße Ragu di Carne und Bio Kräuterwürfel Kräuter der Provence. 
Fünf Minuten nach meiner Bestellung hatten die Motatos auch schon eine Mail im Postfach: Lust auf ein kleines Feature? Und so telefonierte ich eben mit Alexander Holzknecht, Chef der deutschen 100%igen Tochtergesellschaft von Matsmart aus Schweden.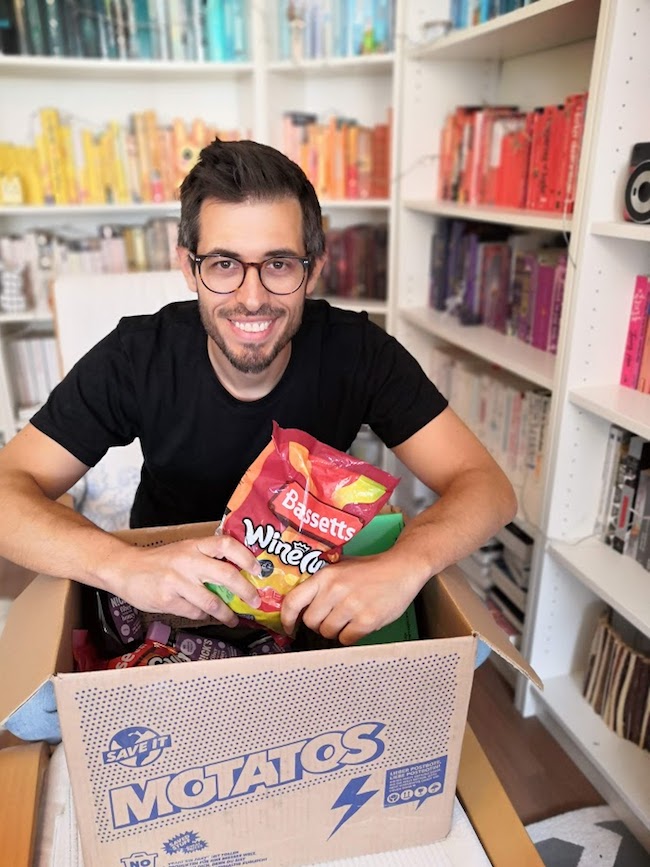 Diese Firma wurde gegründet von Kalle, Erik und Uffe (königlich, oder?). Die Schweden haben ja eh eine Pionierrolle im Kampf gegen Lebensmittelverschwendung
Genau wie die Dänen. Hier kämpft vor allem Aktivistin Selina Juul, deren Optik ihr Engagement nicht vermuten lässt. Die App Too good to go vermittelt Überschüssiges aus Restaurants, hiermit habe ich mir schon öfter für kleines Geld den großen Bauch vollgeschlagen und die Organisation hat international bereits 64 Millionen Mahlzeiten gerettet. Nach einem Soft Launch im April gibt's seit Mai 2020 auch Motatos, den Onlineshop, der ausschließlich gerettete, über- oder fehlerhaft produzierte Produkte verkauft. Und das mit rasendem Erfolg. Ich dachte ich glaub mein Schwein pfeift, als Alex mir berichtete, dass sie zwischen 2000 und 2500 Pakete täglich rausschicken. Hauptzielgruppe sind 25-34-Jährige, die ältesten Kunden sind Mitte 40 und Weiblein und Männlein halten sich die Waage. Alex durfte schnell feststellen, dass er und seine neun Kollegen mit Motatos den Zeitgeist getroffen haben – ihr Konzept ist eingeschlagen wie ne Bombe. Erst recht nach dem Galileo Beitrag von letzter Woche, da sind die Bestellungen am Wochenende explodiert. 
Wir Deutschen schmeißen jährlich rund 75 Kilo Essen weg. Es gibt etliche Tipps gegen Lebensmittelverschwendung, wie z.B. sich einen Einkaufszettel zu schreiben und auch mal nicht so hübsch gewachsenes Gemüse zu kaufen, Reste zu verwerten und eben gerettete Lebensmittel zu kaufen. Alex und seine Kollegen wollen das Problem an der Wurzel anpacken: So stellt der Handel Waren mit zu kurzem Mindesthaltbarkeitsdatum gar nicht erst ins Regal oder es wird Überhang produziert. Manchmal fehlt auch eine Beere im Einmachglas und das Füllgewicht ist falsch. Hier kommen – tätärätä – die Retter von Motatos zum Einsatz. Die Waren die ich bestellt habe, sind alle noch zwischen acht und 12 Wochen haltbar, reicht doch locker! Man muss sich das mal überlegen: Die Produkte wären sonst alle in der Tonne gelandet! 
Motatos spricht die Hersteller direkt an und rennt fast überall offene Türen ein. So gehören beispielsweise die Produkte von Unilever und Doktor Oetker fest ins Sortiment. Die Ressourcen wurden bereits verbraucht, die Produkte sind da und Motatos gibt sie an umweltbewusste Kunden weiter, um sie vor dem Müll zu retten. Ein Dauerrenner sind Nudeln. Am Kuriosesten war der Senfeiaufstrich, der mal kurzzeitig das meist verkaufte Produkt war. Da musste Alex ganz schön schmunzeln. Insgesamt hat das Team seit seiner Gründung schon zwei Millionen Kilogramm Lebensmittel gerettet und das Berliner Lager ist eigentlich zu klein. Konkrete Zukunftsvisionen gibt es nicht und es wird auch keinen stationären Handel geben – den haben die Jungs von Sirplus in Berlin ja schon inne. Das Ziel ist aber, stetig weiter zu wachsen und der Lebensmittelverschwendung so den Kampf anzusagen.
Schaut doch mal im Shop vorbei! Mit dem Rabattcode LISA10 bekommt ihr 10 % Preisnachlass auf das gesamte Sortiment. Happy Shopping!